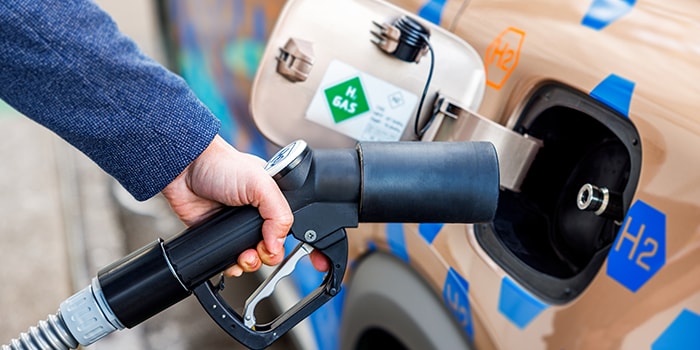 Clean Energy
The cultural shift to sustainability and push for emission reductions is driving the development of clean energy from renewable sources. Developing the infrastructure to provide mass distribution of renewable energy such as LNG, CNG, RNG, and hydrogen fuel are key to reaching aggressive emissions reduction goals. To develop these clean energy fuels and the transportation infrastructure to deliver these cleaner options, cutting edge manufacturers need intricate fluid and gas distribution systems. Systems that can maintain the required flow rate at proper pressures while reducing flammability and ensuring proper temperatures. Quality components are fundamental for maintaining the safety and performance of your clean energy fluid systems and overall operation. However, long-term success requires consistency in product quality and distribution. Check out our latest case study on how our customers are paving the way for hydrogen mobility.
Transportation
Alternative fuel technologies are helping commercial vehicles operate more efficiently than ever. Safety, reliability, and range are top priorities for growing this market. On-vehicle systems and refueling infrastructure require high-integrity system components to contain high-pressure and small-molecule gases and withstand vibration in transport. We can help with our high-performance solutions engineered for these tough challenges.
Our products are made from stainless steel with alloy content that is higher and more narrowly specified than ASTM standards
Leak-tight containment systems ensure safe operation and optimal range
Consistent delivery of critical parts for online vehicle development
Trust Swagelok to deliver the range of critical components you need for your production, transportation, compression and storage of clean energy for on-vehicle use. We are dedicated to partnering with you to build a cleaner environment. See how one of our customers is advancing the hydrogen fuel economy.
Continuing Innovation
We continue to develop and refine custom solutions that help our customers achieve their goals, like the Swagelok Assembly-by-Torque (AbT) fitting. Improve the repeatability, accuracy, and speed of your tube fitting installation using a torque wrench. Contact Swagelok Allentown for information.