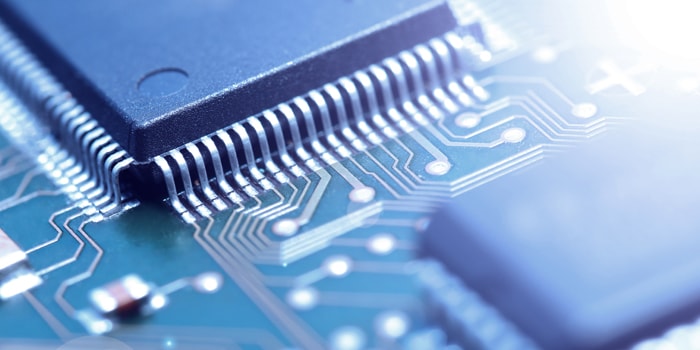 Semiconductor
In the semiconductor industry, corrosive gases, extreme temperatures, and precision are critical process variables, combined with the ever-increasing need for speed, repeatability, and cleanliness. Count on Swagelok to help you meet your application needs today—and tomorrow. Our ongoing commitment to quality ensures throughput, consistency, and cleanliness—every time.
Aggressive Chemistries Require Superior Materials
Cutting-edge processes demand even greater material characteristics. Swagelok's stainless steels and special alloys are engineered and blended to offer the maximum corrosion resistance, strength, and ductility. Our fluoropolymers offer stability at high temperatures, as well as chemical and corrosion resistance.
Supply Chain Control for Superior Cleanliness
We source and manufacture the best materials to ensure consistent quality. We go beyond the expected with processes like passivation and electropolishing for greater material purity. Then we clean and specially package our components to ensure your processes stay clean too.

Introducing the new ALD7 UHP Valve
ALD7 - Improved Functionality Means Greater Productivity
Our innovations continue to advance semiconductor chip manufacturing. In the same small footprint for easy retrofit into your system without a redesign, yet with a conveniently shorter height profile, the new ALD7 UHP valve provides
Greater process efficiency with a flow coefficient (Cv) up to .07
Improved output consistency at high temperatures and under vacuum conditions with fully immersible actuator u

p to 150°C

, and valve body rated to 200°C
Enhanced precision of production processes with improved actuator opening and closing response time of <5 ms
Reduced downtime with high cycle life
Resistance to corrosive gases with ultrahigh-purity valve body of Swagelok 316L VUN-VAR stainless steel
Ready to improve your processes and output consistency? Contact Swagelok Allentown about your specific application.